In decision (2020)最高法知民终357号 released August 10, 2020, China's Supreme People's Court affirmed an earlier award of 1 million RMB (~$145 thousand USD) for infringement of utility model (UM) patent no. ZL201420522729.0.  The UM relates to a selfie stick and has already survived 19 attempts at invalidation.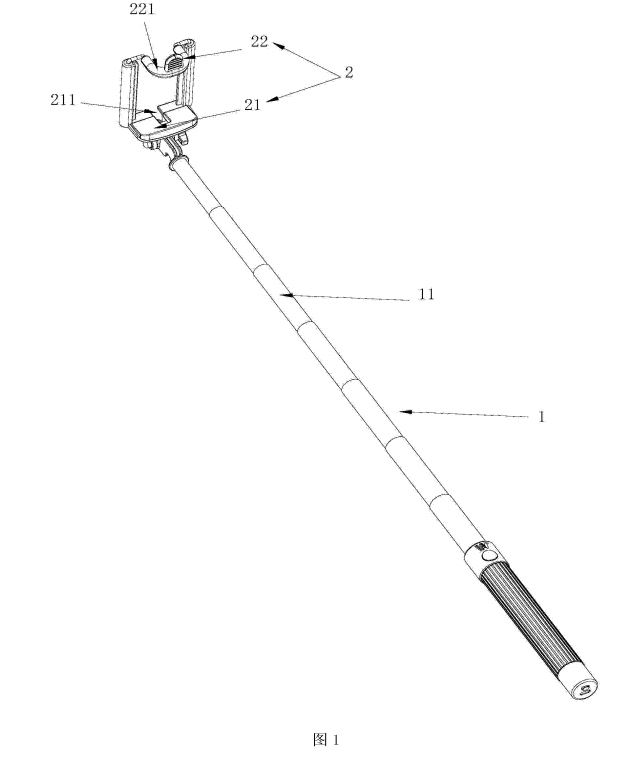 Yuandesheng Plastic Electronics (Shenzhen) Co., Ltd. (源德盛塑胶电子(深圳)有限公司) sued Zhongshan Pinchuang Plastic Products Co., Ltd. (中山品创塑胶制品有限公司) for utility model patent infringement on July 30, 2019 requesting an injunction and compensation. The Court of Instance found that a utility model patent evaluation report issued by the State Intellectual Property Office on February 11, 2015 showed that claim 1 did not meet the requirements for granting patent rights, but claims 2 – 13 did. 
In this case, Yuandesheng Company asserted that the scope of protection should be determined by claim 2 of the involved patent, the claims of which read approximately as follows:
1. An integrated self-timer device, comprising a telescopic rod and a clamping device for clamping shooting equipment, the clamping device including a stage and a stretchable clamping mechanism arranged above the stage, characterized in that the clamping device is integrally rotatably connected to a top end of the telescopic rod.
2. The self-timer device according to claim 1, wherein the stage is provided with a notch, the clamping mechanism is provided with a bending part corresponding to a position of the notch, and the telescopic rod, when folded, can be accommodated by the notch and bending part. 
This is actually not the first litigation between the parties over this UM.  Yuandesheng previously sued Pinchuang for infringement on a different set of products and a settlement was reached.  The Court of First Instance found this a different case from the first case and awarded 1 million RMB, the maximum statutory damages allowed when damages are hard to prove (the maximum statutory damages will be increased to 5 million RMB according the most recent draft amendments to the Patent Law).  The Court of First Instance also issued an injunction to cease manufacture and sale and destroy inventory.
On appeal, the Supreme People's Court affirmed the Court of First Instance, stating "Pinchuang's appeal request cannot be established and should be rejected. The facts found in the original judgment are clear and the applicable law is correct, and the original judgment should be maintained."
The Supreme People's Court also mentioned nearly 150 cases of infringement of this utility model patent have been appealed to them.  Further, 9 more invalidation requests are pending.